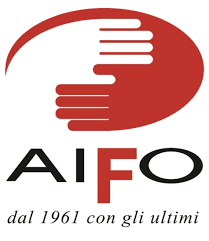 Issued on: 26 September 2018
Deadline for Application: 10 October 2018
Qualified persons with disabilities and women are strongly encouraged to apply. All applications will be treated with the strictest confidence.
AIFO Liberia
The "Association Friends of Raoul Follereau" (AIFO) is an Italian non-for-profit organisation who has been present in Liberia since 1997. AIFO-Liberia envisions to offer opportunities for people affected by leprosy, persons with disabilities, women /children and members from vulnerable and marginalized communities to lead a better quality of life. AIFO-Liberia focusses on healthcare, education and economic empowerment to provide a better quality of life and creating large scale positive change. AIFO Liberia is accredited by the Ministry of Finance and Development Planning, Republic of Liberia; accreditation number 0094.
Disability and Start Up project
In May 2018 started the project "Disability and Start up. Civil society as protagonist of inclusive development in Liberia" funded by AICS (the Italian Agency for Development Cooperation). The project aims at reinforcing the role of Organisations of People with Disabilities (DPOs) in the socio-economic development processes and in the fulfilment of their rights in Monrovia and in three counties of Bong, Nimba and Grand Gedeh, in Liberia. It is implemented in partnership with the National Commission on Disabilities and the National Union of Organisations of the Disabled, NUOD.
Emancipatory Disability Research (EDR)
An Emancipatory Disability Research (EDR) is planned n the project and will be conducted by selected Persons with Disabilities (PwDs) from the three counties (Bong, Grand Gedeh and Nimba). EDR will be based on the social model of disability. The selected Persons with Disabilities will be trained as researchers and 12 research themes will be identified related to key life issues and challenges faced by People with Disabilities living in the counties. EDR will be carried out over the next 18 months, and every six weeks there will be one research meeting dedicated to one of the identified themes. The EDR will be advised by a Technical Advisory Group (TAG) and will be coordinated by an AIFO Guiding Expert in inclusive and emancipatory processes.
https://aifoliberia.org/wp-content/uploads/2018/09/AIFO-LOGO.png
241
209
Luther Mendin
https://aifoliberia.org/wp-content/uploads/2018/09/AIFO-LOGO.png
Luther Mendin
2018-10-05 12:30:01
2018-11-22 12:08:20
Vacancy Announcement No.3 Project AID-11516(Emancipatory Disability Research Reporter)