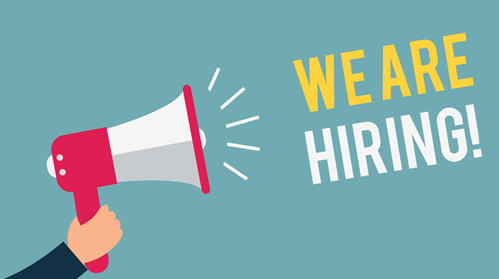 Association Friends of Raoul Follereau-AIFO Liberia        
Project AID-011516-AICS
Issued on: 06 November 2019
Deadline for Application: 29 November 2019
Position Title: Country Director-AIFO Liberia / Project Manager, Disability and Startup- Civil Society as Protagonist of Inclusive Development (2018-2021)
Qualified persons with disabilities and women are strongly encouraged to apply.
AIFO Liberia
The "Association Friends of Raoul Follereau" (AIFO) is an Italian non-for-profit organisation who has been present in Liberia since 1997. AIFO-Liberia envisions to offer opportunities for people affected by leprosy, persons with disabilities, women /children and members from vulnerable and marginalized communities to lead a better quality of life. AIFO-Liberia focusses on healthcare, and economic empowerment to provide a better quality of life and creating large scale positive change. AIFO Liberia is accredited by the Ministry of Finance and Development Planning, Republic of Liberia; accreditation number 0094.
Disability and Start Up project
In May 2018 started the project "Disability and Start up. Civil society as protagonist of inclusive development in Liberia" funded by AICS (the Italian Agency for Development Cooperation). The project aims at reinforcing the role of Organisations of People with Disabilities (DPOs) in the socio-economic development processes and in the fulfilment of their rights in Monrovia and in three counties of Bong, Nimba and Grand Gedeh, in Liberia. It is implemented in partnership with the National Commission on Disabilities (NCD) and the National Union of Organisations of the Disabled, NUOD and two Italian partners, DISEI and RIDS.
About the Role
This is a 12-month contract renewable until May 2021 and based in Monrovia, Liberia. The ideal candidate should possess a University degree and have professional experience in development, project management and coordination (5 years minimum), knowledge of participatory tools and methods, expertise in managerial planning and monitoring tools. He/She will have overall responsibility for the strategic development and management of the AIFO country programmes in Liberia. He/She will ensure the country programme meets objectives as set out in its agreed strategic plan, annual plans and programme proposals.
The ideal candidate will ensure the country programme is in line with AIFO policies, procedures, organizational strategy and meets the Core Humanitarian accountability standards. The candidate will be the head of the institution in Liberia, manage all human resources, lead the Senior Monitoring and Management Team and represent the organization with government, donors and other international organizations.
Objectives
The Country Director/Project Manager will be working full-time and will make strict reference to the Guidelines of AIFO and of the project financing body., He/She will report to AIFO HQ Liberia Project Manager and will work in collaboration and consultation with the local project staff.
General Program Management functions, in particular:

Planning, supervision and monitoring of all activities and results foreseen by the project in Liberia, in close relationship with local and international partners, with the Management and Monitoring Committee (created by the project) and with the Scientific and Technical Commission (STC).
Operational and functional coordination with local and international partners and stakeholders, ensuring the correct decision-making process and supporting the strengthening of the partners' skills in the planning and management of the activities
Representation of AIFO in all organizational and institutional relationships
Coordination, supervision and professional development of local human resources
Elaboration of all the necessary documentation for the completion of AICS procedures (such as operational plan, periodic reports, non-costly variants, visibility, other)
Ensure the drafting of technical reports with reference to project progress status and results achieved, taking care of content and timeframe supervision including those of partners.
To foster and guarantee the development of the actions in Liberia in consonance with AIFO mission
Ensure a communication flow in the times and formats agreed with AIFO HQ
Ensure the development of business development opportunities for AIFO in Liberia (both national and international)
Identify the need to perform feasibility studies and draw up project proposal documents for different donors
Update the AIFO Safety Guidelines in the country
To oversee areas of danger in order to mitigate possible risks, so as to guarantee the safety of the subjects involved and the implementation of actions

Administrative Management, in particular:

management of AIFO bank accounts in Liberia, with power of attorney
administrative and fiscal management of local human resources, with the power to sign contracts
procurement
asset management
logistics
supervision of accounting records
resource planning and management control
planning of forecast costs on a periodic basis
data flow in NPS Light to be sent to the office
preparation of the financial report and in particular (signature of the reconciliations of banks and funds, valuation of other balance sheet items, verification of the completeness and formal correctness of the documentation, verification of compliance of the purchase procedures used and supporting documentation)
The above list is only indicative of overall / high level duties and responsibilities; SMART objectives will be prepared by the individual in collaboration with their supervisor and will be reviewed yearly during an appraisal session.
Essential requirements
University degree in Economics, Sociology or other related discipline
Proven professional experience of at least 5 years in the management of international cooperation projects (mastery of project cycle management tools)
Experience in office administration and procurement
Excellent knowledge of English (spoken and Written)
Extensive computer knowledge(Office)
Relationship skills, human resources management and team work
Capacity in the use of participative tools and methodologies
Desirable Requirements
Previous work experience in Liberia
Previous experience working with persons with disabilities
Previous experience working on livelihood programmes and specifically with Start-ups
Masters Degree in Development Studies
Should possess a valid driver license
HOW TO APPLY
To apply, send your CV, a Cover Letter detailing how you meet the job specification and two references to: aifoliberia@gmail.com indicating in the subject of the email: Application for Country Director position.
We apologize in advance but only shortlisted candidates will be contacted for interview. We encourage applicants to submit the application well before the deadline date. The selection respects the principles of equal opportunities (Law 903/77)
https://aifoliberia.org/wp-content/uploads/2019/11/We-are-hiring.png
279
499
Luther Mendin
https://aifoliberia.org/wp-content/uploads/2018/09/AIFO-LOGO.png
Luther Mendin
2019-11-06 12:12:20
2019-11-06 12:12:32
VACANCY ANNOUNCEMENT No. 4: COUNTRY DIRECTOR