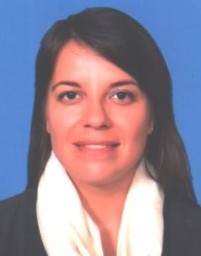 December 3rd, 2018
Distinguished representatives of the Government and diplomatic missions, Esteemed officials and staff of NUOD, NCD and Disabled People Organizations, Fellow colleagues from the Development Community and Intergovernmental organizations, Members of the Media, Persons with Disabilities, Distinguished Ladies and Gentlemen. Thank you for giving me the chance to speak with you today.
It is a great honor for me to address you on this important occasion to mark world disability day 2018.
Today is the 26th celebration recurring every year on December 3rd, of the International Day of People with Disabilities. Today, all over the world, Governments, Civil Society Organizations and Disabled People Organizations come together to celebrate abilities of people with disabilities. For the past 26th years, the celebration of this day has been an important tool in promoting the rights of people with disabilities.
The special occasion is important because it's when all participants are required to jointly define the prospective of people with disabilities in the coming year. So, I'm very pleased that today, is the Ministry of Gender Children and Social Protection, the National Commission on Disability and the National Union of Organisations of the Disabled who are bringing us here to celebrate the International Day of Persons with Disabilities under the national motto ''Creating a Level Playing Field for the Empowerment of PWDs''.
The national motto echoes this year's global theme which is "Empowering persons with disabilities and ensuring inclusiveness and equality". This theme focuses on empowering persons with disabilities for the inclusive, equitable and sustainable development goals that are envisaged in the 2030 Agenda for Sustainable Development, pledging to "leave no one behind". It is critical, therefore, to ensure the full and equitable participation of persons with disabilities in all spheres of society and to create environments which enable such participation.
It is in this regard that the Liberian National Motto of ''Creating a Level Playing Field for the Empowerment of PWDs'' goes beyond the global theme, by focusing its attention on the need of "creating equitable opportunities" for Persons with Disabilities; to articulate, claim, act upon and enjoy the rights they are entitled to. Creating equitable opportunities, or a Level Playing Field, talks of an equitable society; a society which gives people what they need to enjoy full, participative, contributing and healthy lives. Equity, as opposed to equality, recognize that not everyone in society starts from the same place, as well as that peoples' needs are different. This will be the flavour of my speech today.
https://aifoliberia.org/wp-content/uploads/2018/12/Silvias-Picture-for-Newsletter.jpg
256
201
Luther Mendin
https://aifoliberia.org/wp-content/uploads/2018/09/AIFO-LOGO.png
Luther Mendin
2018-12-03 17:21:11
2018-12-03 17:51:40
International Day of People with Disabilities-Guest Speech by Silvia Poggioli – Alliance on Disability Chairperson