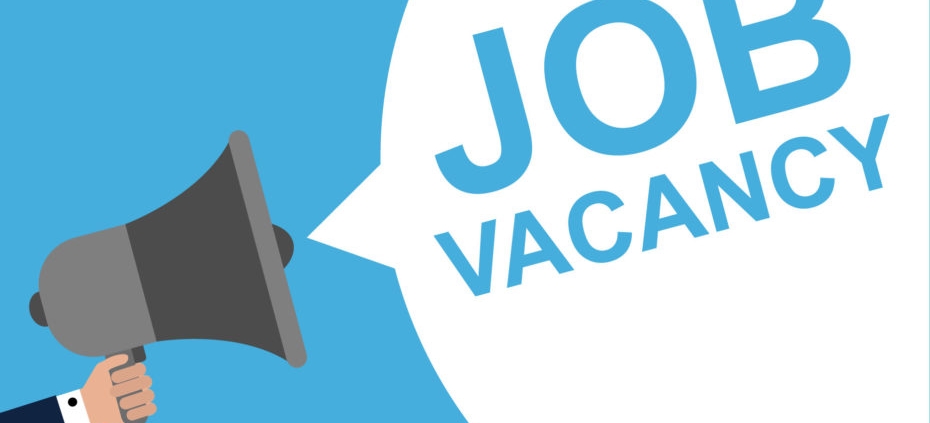 Vacancy No. 10
Description: Community Worker: (2 positions)
Where: Greater Monrovia, Montserrado
Job title: Community Worker- Short Term
                   Qualified persons with disabilities and women are strongly encouraged to apply
Organization profile and background
AIFO- Liberia The "Association Friends of Raoul Follereau" (AIFO) is an Italian non-for profit organisation who has been present in Liberia since 1997. AIFO-Liberia envisions to offer opportunities for people affected by leprosy, persons with disabilities, women /children and members from vulnerable and marginalized communities to lead a better quality of life. AIFO-Liberia focusses on healthcare, and economic empowerment to provide a better quality of life and creating large scale positive change. AIFO Liberia is accredited by the Ministry of Finance and Development Planning, Republic of Liberia; accreditation number 0094.
Coordinated Action for Disability in Liberia, (CAD-L) Project
AIFO and the Swedish International Development Agency entered an agreement in December of 2019, for the implementation of an action promoting the human rights of people with disability in Liberia, called Coordinated Action for Disability in Liberia, CAD-L. CAD-L aims at improving economic opportunities of people with disabilities (PWDs)in Liberia. CAD-L believes that by targeting the economic needs of adult people with disabilities in Liberia it will contribute to building a more inclusive society, including addressing issues of marginalization and self-marginalization. The project is being implemented in three counties in Liberia; Montserrado, Bong and Nimba. The project partners are the National Union of Organization for the Disabled, NUOD, The National Commission on Disability, NCD, The Alliance on Disability and the Liberia Labor Congress, LLC.
Location: Greater Monrovia and Montserrado. There may be  some travels to project sites in Bong and  Nimba  in Liberia
Length of the Role: Short Term- 6 months with probation period of two months
About the Role
Full time, Monday to Friday with some unsociable working hours and weekends. The Community Worker (CW) represents AIFO Liberia and the CAD-L project before our partners and beneficiaries in the localities where we operate. S/he is responsible to implement CAD-L initiatives at field level and in collaboration with partners and PWDs; s/he is an advocate for the inclusion of PWDs in communities' decision making processes and a promoter of interventions to improve accessibility and equality of treatment in his/her county of operation.   The Community Worker reports to the Field Coordinator based in Ganta and works in team with other six CWs.
Report to: AIFO's Field Coordinator
Main Responsibilities
Coordinate AIFO field activities in Montserrado in close collaboration with Regional/Field Coordinator.
Maintain close email and telephone communication with Regional Office (located in Ganta, Nimba)
Timely submission of monthly activities and financial reports to supervisor,
Ensures a good and up-to-date understanding of AIFO strategy and CAD-L activities implementation at regional and central level by reading emails, Facebook updates and regularly communicate with AIFO Regional and Central offices;
Takes part to trainings, meetings, events organized by the project and takes a leading role in organizing and supervising logistics, including ensuring venues are accessible for persons with disabilities;
Mobilizes project beneficiaries and authorities to participate in project activities and initiatives in favor of PWDs at county and community level;
Assists and facilitates in researches and studies, by administering questionnaires, collect and transmit raw data;
Supports the Field Coordinator on M&E, by carefully and regularly collect data from project beneficiaries and community members (direct and indirect beneficiaries);
Supports the Regional Office in collecting and transmitting communication material, including pictures from events, clips from radio programs and contact details of partners and stakeholders, thus contributing to AIFO Liberia stakeholders' database
Experience
At least three-year experience in similar role
Experience in community mobilization is a must
Training and facilitation skills are highly desirable
Experience in data collection is desirable
Education
High School Education.
Bachelor's Degree in Communications, Social work or related fields is an added advantage
Language: Excellent command of spoken and written standard and Liberian English
Computer Skills
Good knowledge of Microsoft Office (Word, PowerPoint, Excel)
Experience in using social media and internet
Good working knowledge of modern office equipment (printers, scanners, camera etc.)
Personal Skills
Good communication and follow up skills are desirable
Proactive, creative and collaborative team member
Intercultural competence
Gender and disability sensitive
Willing to learn and share knowledge
Professional and commitment to project demands
How to Apply
Please send soft copies of a motivation letter and CV to the following:
Subject: Community Worker,  Email: aifoliberia@gmail.com
Note: We apologize in advance but only shortlisted candidates will be contacted for interview. We encourage applicants to submit the application well before the deadline date. The selection respects the principles of equal opportunities (Law 903/77)
Closing Date:August 15, 2020
https://aifoliberia.org/wp-content/uploads/2019/11/Job-Vacancy-930x620.jpg
620
930
Luther Mendin
https://aifoliberia.org/wp-content/uploads/2018/09/AIFO-LOGO.png
Luther Mendin
2020-08-07 14:40:50
2020-08-07 14:43:41
Vacancy No. 10 Community Worker (2 positions)